Engaging distributors in interviews
2. Interview benefits for the distributor
Here's why your distributor should want to learn these interviewing methods.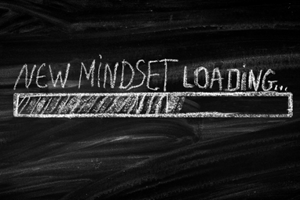 So why would a distributor be interested in conducting Discovery interviews with his suppliers? The typical distributor has one way of building its business today: selling harder. But the distributor is already selling as hard as it can, right? They've probably already done whatever can be reasonably done to sell more.
So imagine this: The distributor becomes highly skilled at 1) understanding customer needs in Discovery interviews, and 2) communicating these needs in an intelligent fashion back to his suppliers. Do these suppliers notice? You bet! Their other distributors—and even their own sales force—are spending all their time "selling what they already have."
And now they see a distributor doing an amazing job of relaying end-market needs back to them. In fact, this distributor is providing them with better market insight than their own direct sales force. Maybe they'd better give the distributor more business to manage! So which is the easier path for the distributor to grow his business? Selling harder with existing products? Or attracting more business from impressed and eager suppliers?
This could be a good conversation to have with your distributor. Don't be surprised if some don't "get it." They may be so ingrained into the selling mode—not learning mode—that they fail to see the opportunity. Regardless, it's good to have the conversation… which may help you decide which distributors to partner with in the future.
Keywords: distributor, agent, sales representative, trader, jobber, middleman, distribution, distributorship, seller, incentive, motivation, benefits, impermeable clay layer