How can I eliminate an interview from analysis within Preference Interviews?
You can eliminate an interview from your data analysis by setting up a special market view.
You cannot delete any customer interview data from your Preference Interviews. However, you can set-up a market view with any combination of customer interviews that you like. This can be used to remove one or more interviews from the data analysis.
To do so, begin by going to Step 3, Preference Interviews: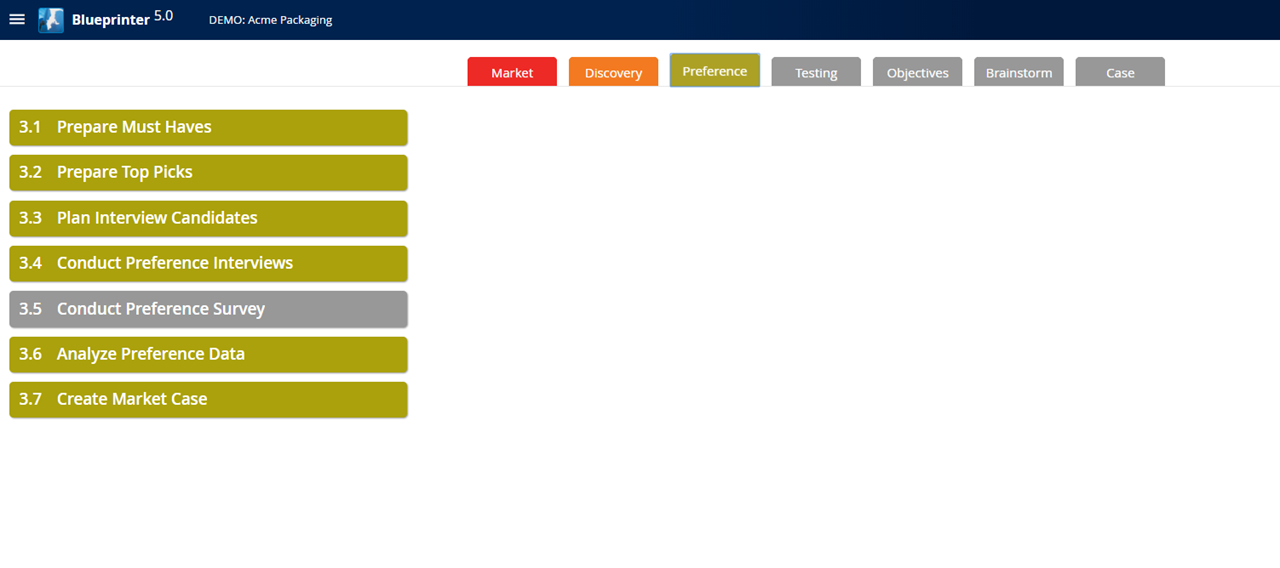 Select 3.6 Analyze Preference Data. Add a new Market View: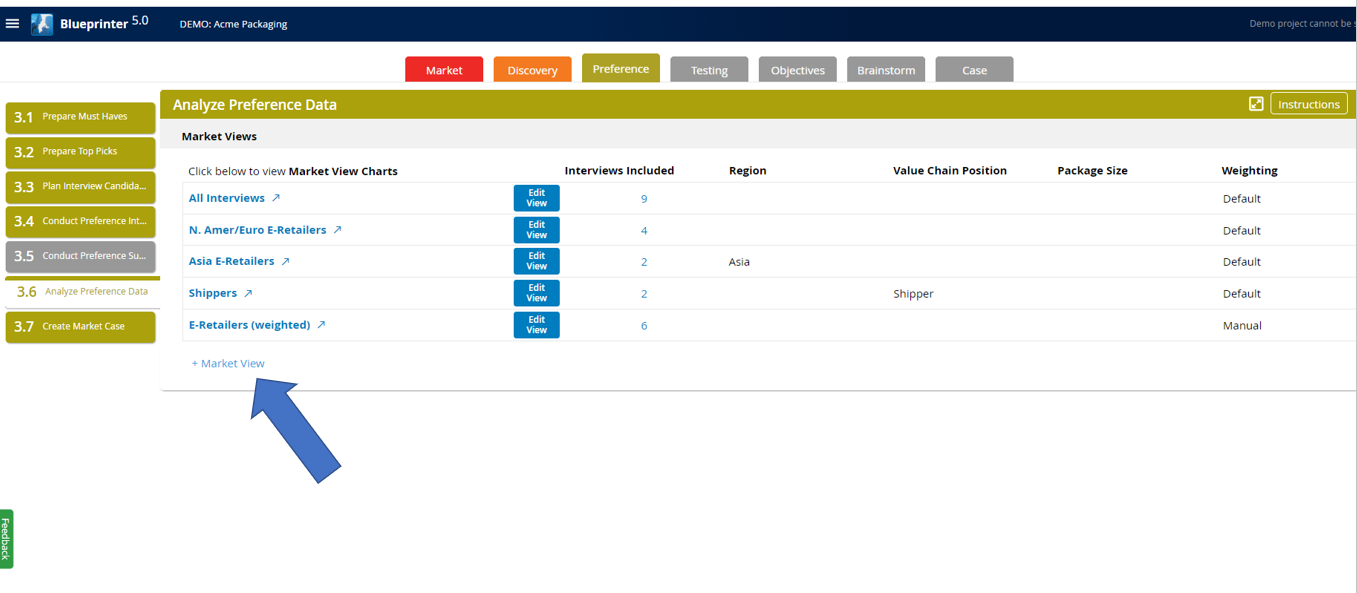 De-select the check box by the company (or companies) that you'd like to remove: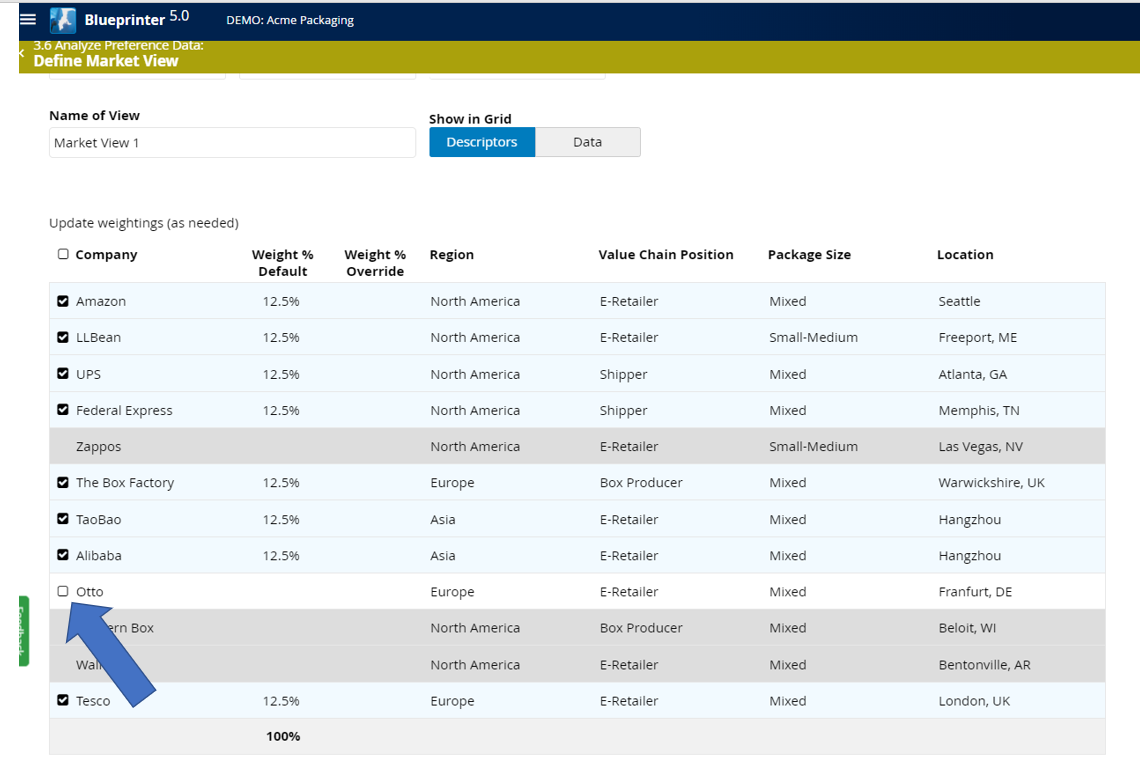 Rename the Market View accordingly: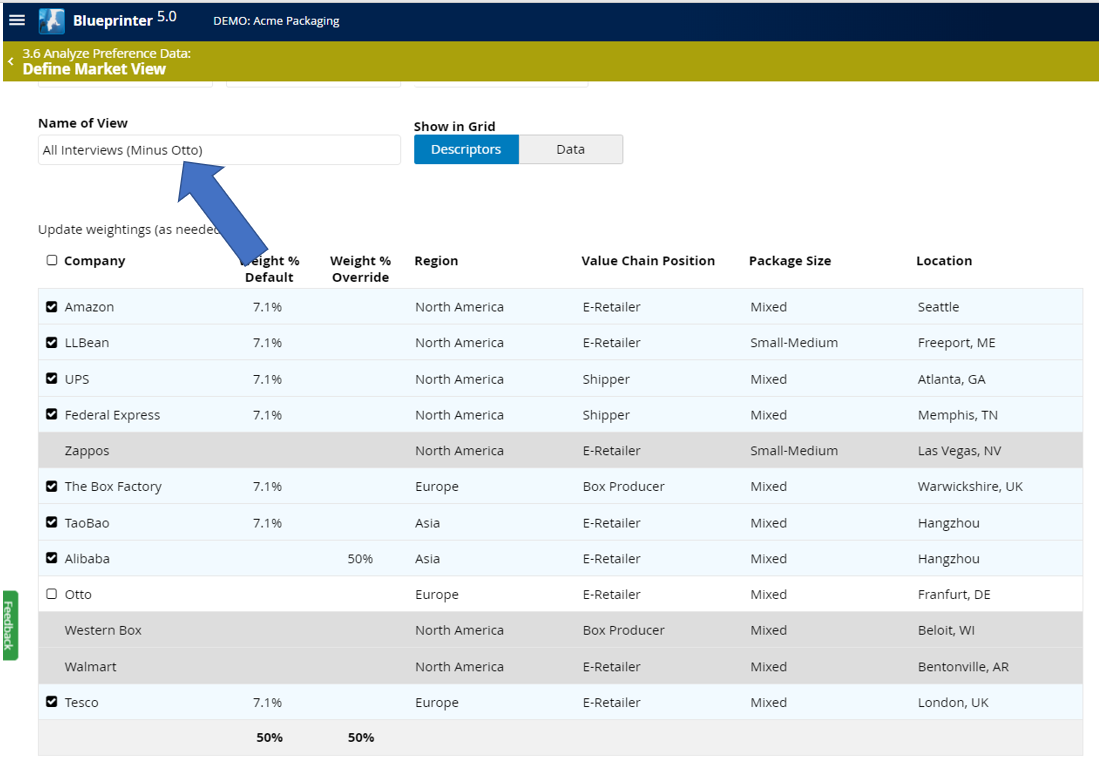 Now, for the purposes of data analysis, and creation of your Market Case, you can use this unique Market View that only contains the interview data that you desire.