BLUEPRINTER® SOFTWARE UPDATE – JUNE 12, 2023
Archive Interview Candidates and, in addition, a new feature to speed up performance.
UPGRADE #1: ARCHIVE
You can now archive interview candidates within Step 2 and Step 3. You may want to use this if you've executed practice interviews internally, or for any reason where you do not want to use the data within a Discovery or Preference Interview.
When "Archiving," the data will not be visible for searches or downstream usage within Blueprinter.
If an interview is archived by mistake, it can be easily reversed.
To archive an interview, locate the trash can image to the right: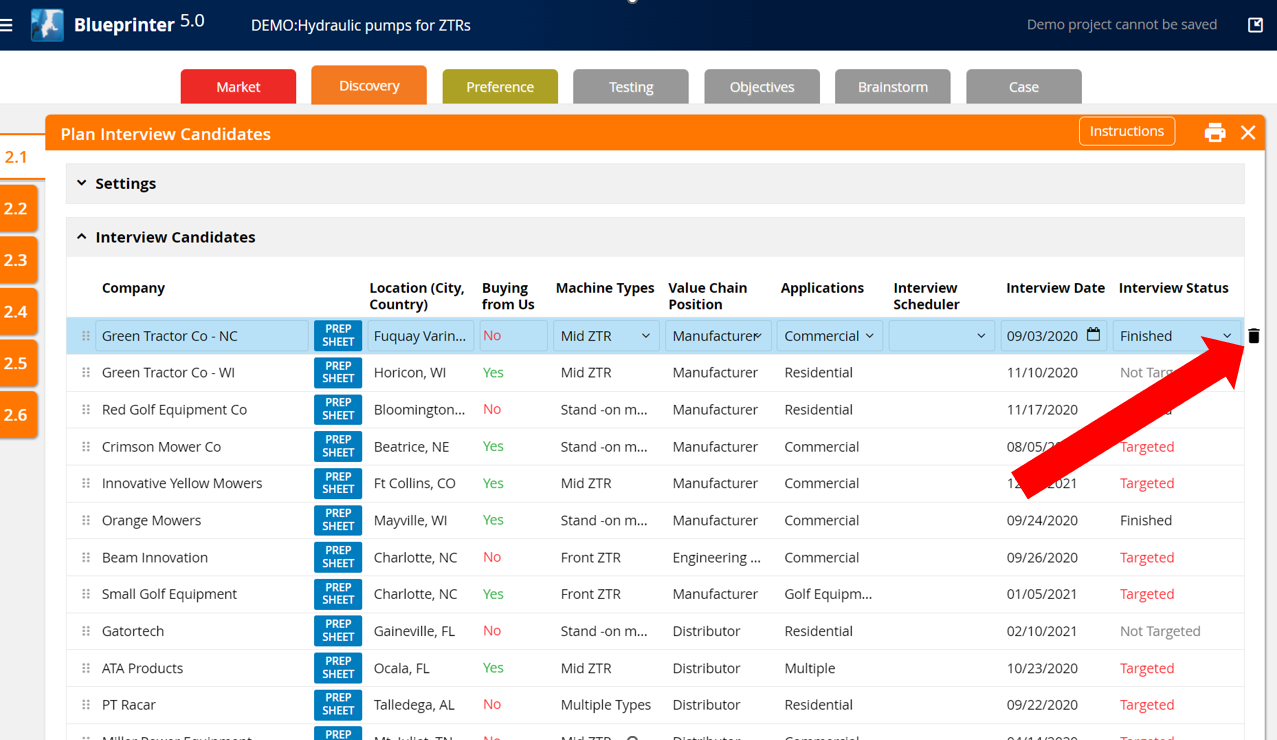 The interview will seemingly disappear with an option to UNDO: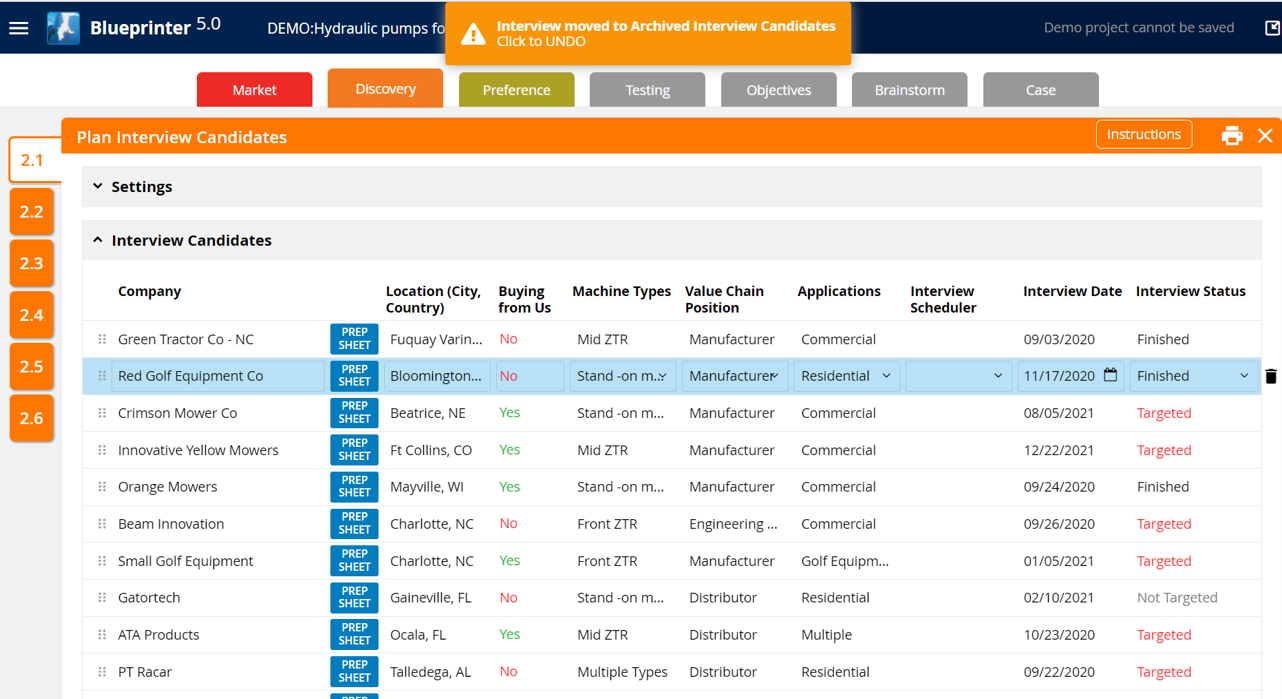 Archived interviews will show up at the bottom of the screen: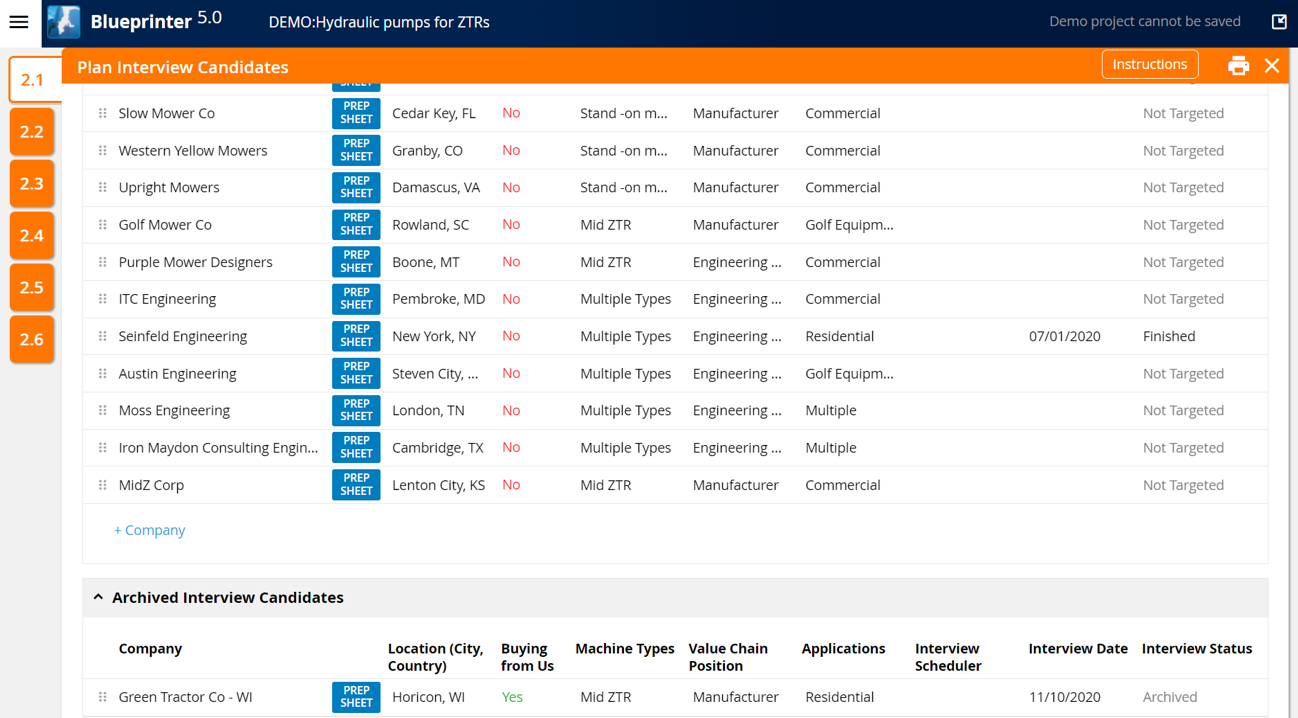 To restore, just change the interview status: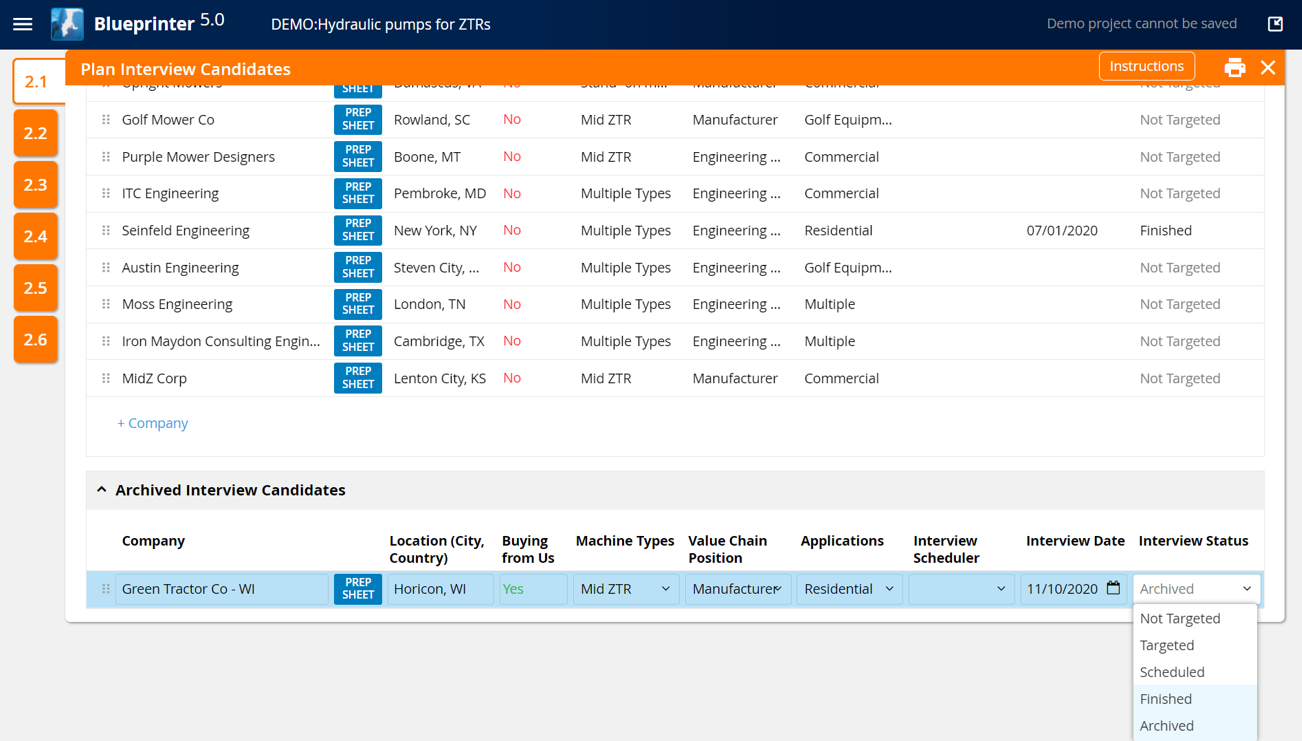 UPGRADE #2: SPEED INCREASE
To speed up Blueprinter performance, the software will only download projects that you have opened within the last 30 days. This also means that if you need to use Blueprinter offline, you'll need to open it first. Note how we have more "Not Downloaded" statuses. This will increase performance as well as reduce memory-based errors: