Prioritize as many as 90 outcomes with this latest upgrade.
Summary
For B2B industrial markets, New Product Blueprinting has historically pursued more depth than breadth within Preference Interviews, going deep into ten outcomes.
However, the popularity of Blueprinting has created a need to prioritize more outcomes with more precise statements for some markets.
With this update, users can prioritize as many as 90 outcomes. To support this, there are multiple new features that users will notice within Step 3 to enable this functionality.
Click here for a video demonstration of this update.
New features and functionality
Tool 3.2 - Eliminate duplicates & categorize: When Category Boards are created, a color is assigned to each category. These are sequenced for maximum visual difference and cannot be changed by users.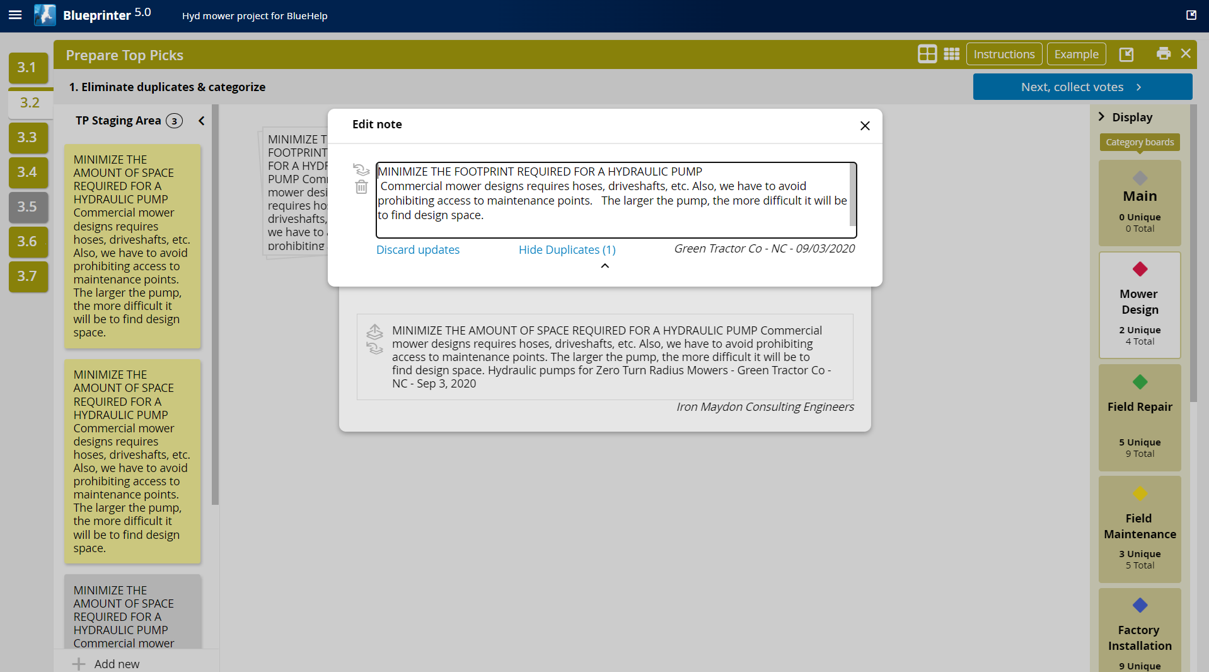 Tool 3.2 - Select Outcomes for Interview: Users will see a new calculator to help determine the maximum recommended number of outcomes to be selected. For a Preference Interview, this is driven by the number of sections included as well as the time available.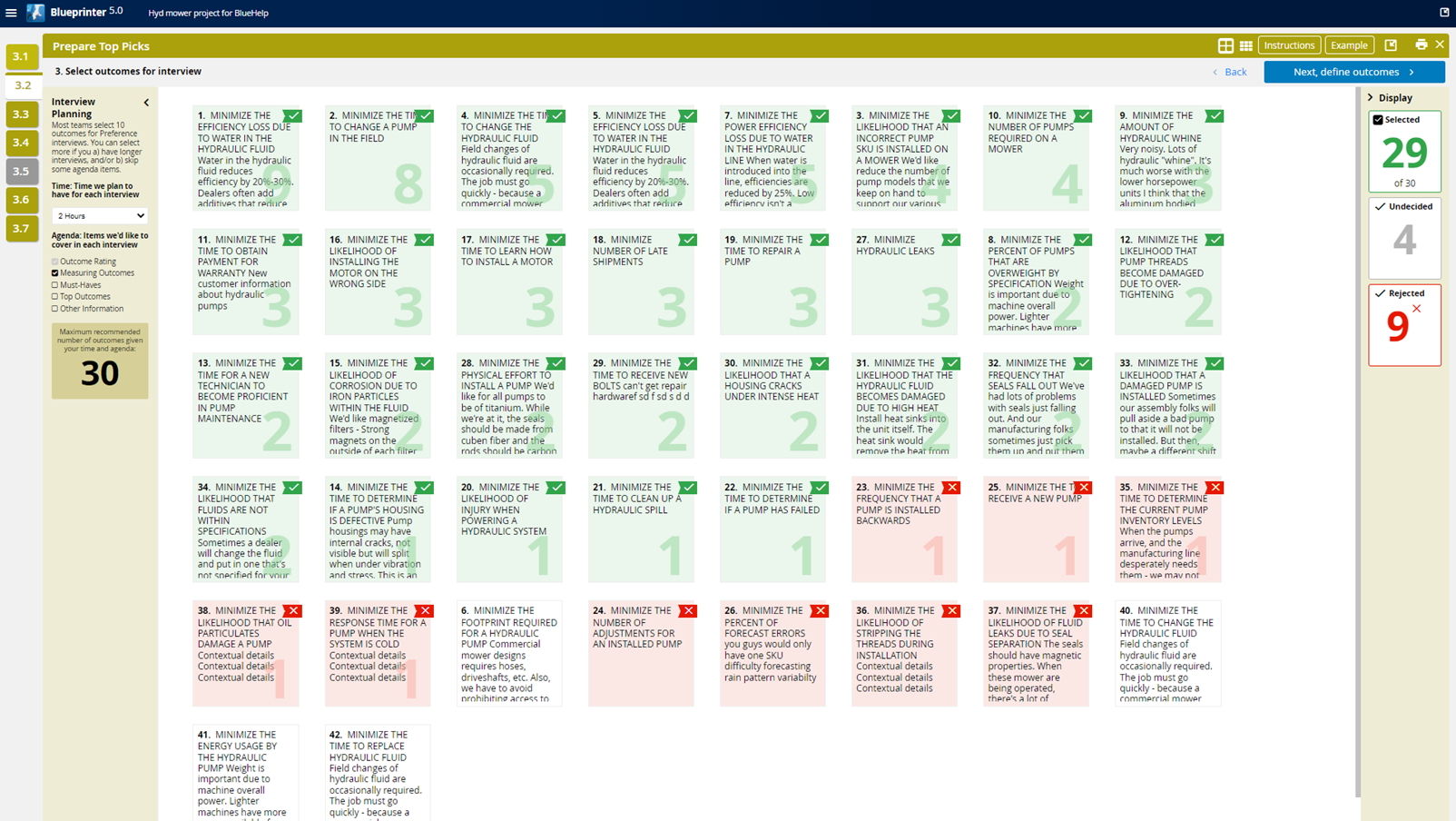 Tool 3.2 - Define Outcomes: On the last screen of "Prepare Top Picks," users will see the category assigned to each outcome. This is the last place in the process where the category can be changed.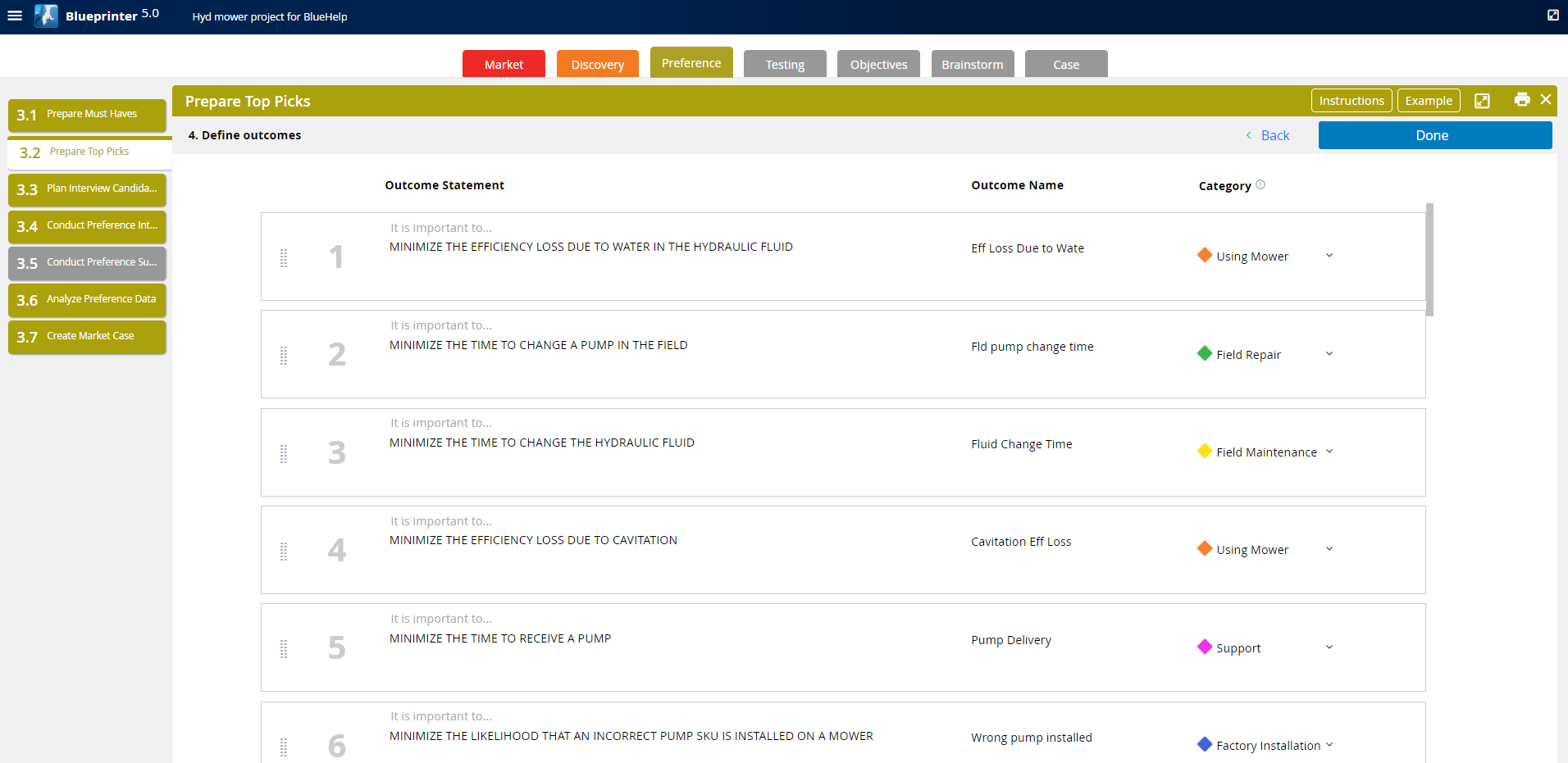 Tool 3.6 - IMP+SAT Chart: This chart now has multiple ways to sort: by IMP, by SAT, by mean, and by variance. Previously, it was only by IMP and by mean.
Tool 3.6 - Bubbles Chart: Users can now view all the outcomes or just those from a particular category.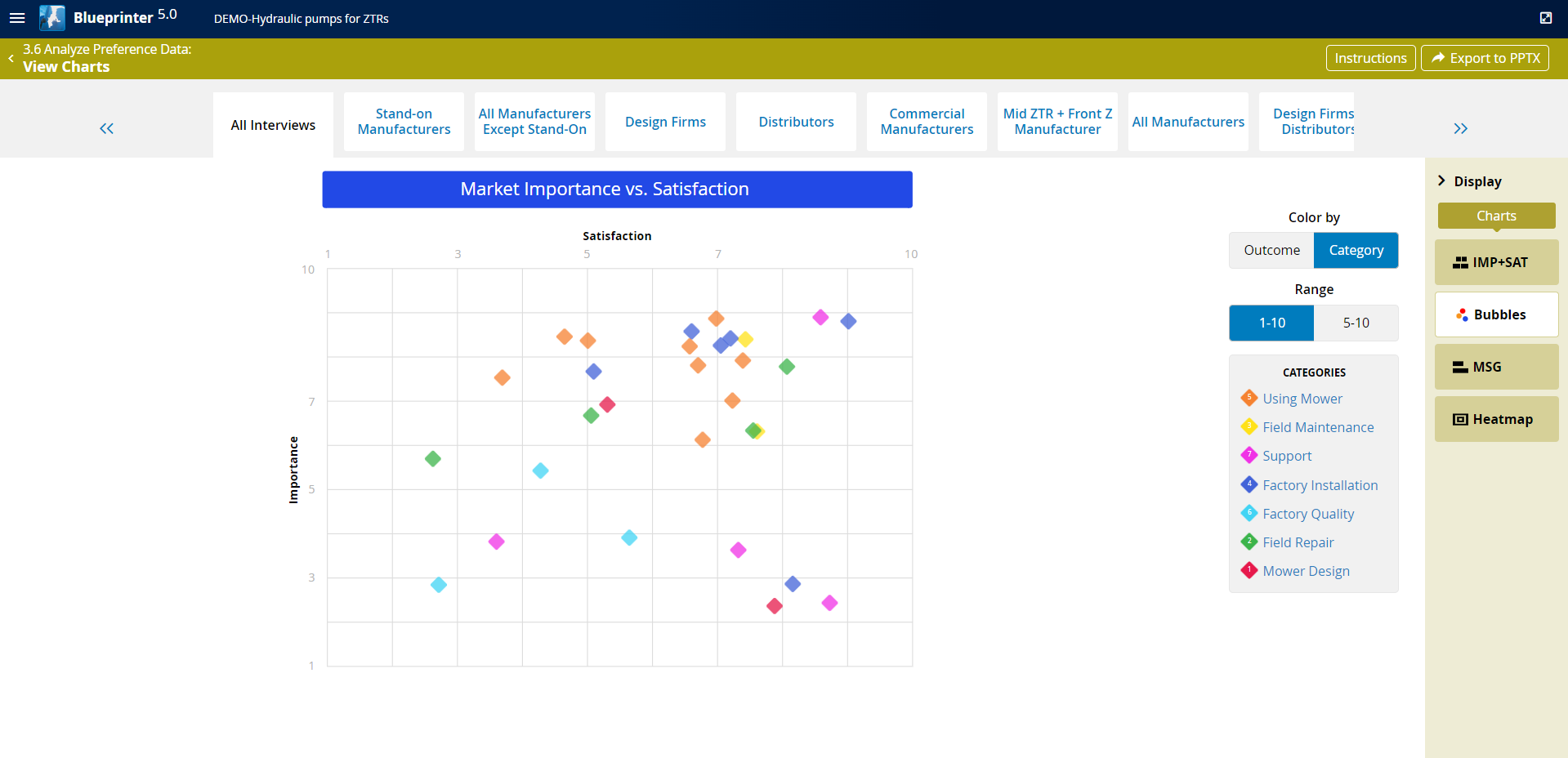 Tool 3.6 - MSG Chart: Users can now sort by IMP or MSG. Also, they can choose to have the chart colored by category. Previously, it was only sorted by IMP and only with a single color.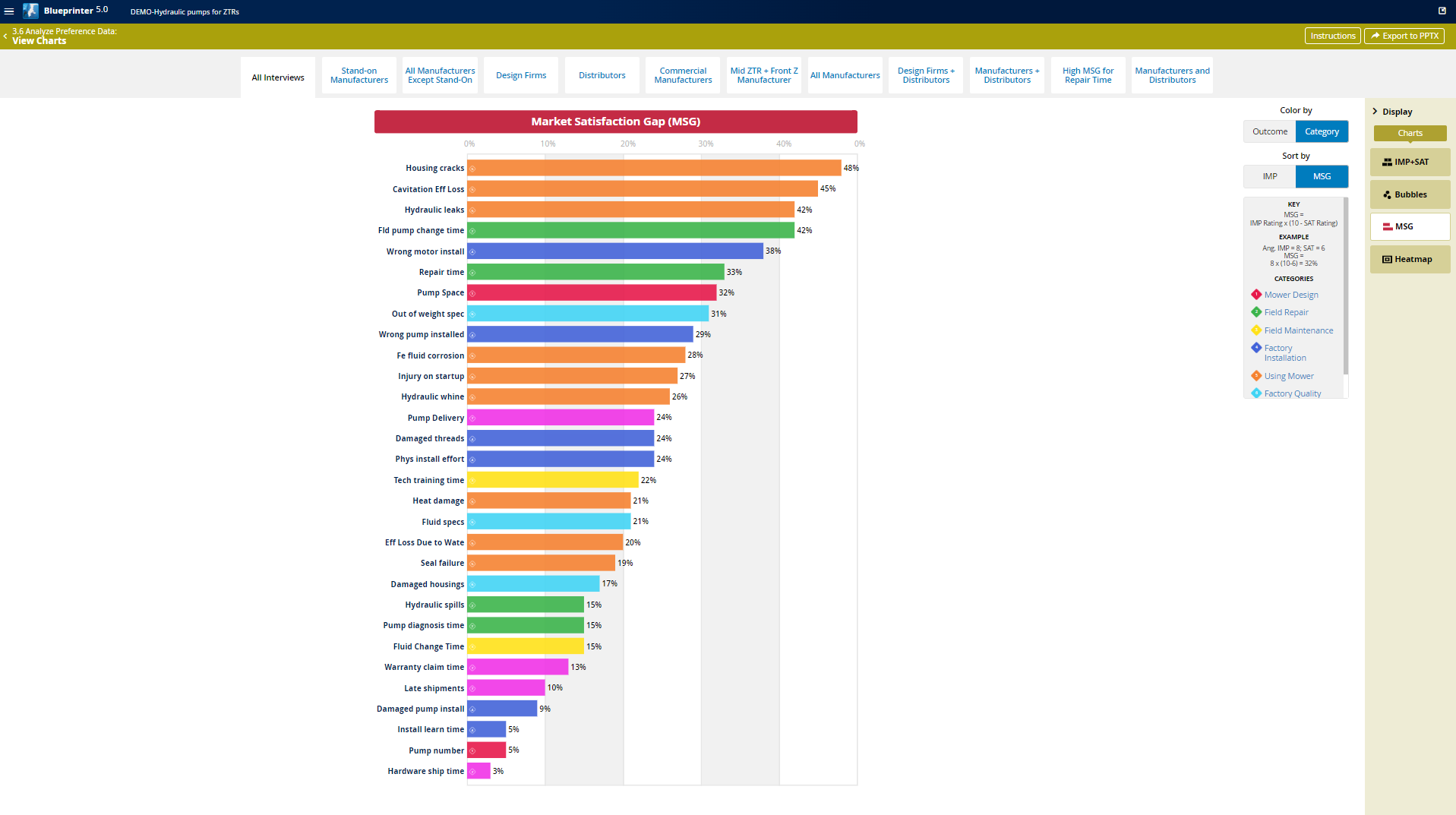 For detailed instructions on using the new functionality, please reference the following articles:
https://support.theaiminstitute.com/en/organize-top-picks
https://support.theaiminstitute.com/en/step-3.6-analyze-data