Where do I find the Excel version of Blueprinter® software?
The Excel tool to execute Blueprinting Steps 4-7 are launched from within Blueprinter software.
Prior to 2014, Blueprinter software was built within Microsoft's Excel platform. This Excel version is sometimes referred to as "Blueprinter 4.0."
Today, all of the voice-of-the-customer tools for qualitative Discovery Interviews and quantitative Preference Interviews are all within the cloud version. The cloud version is also known as Blueprinter® 5.0 software.
However, Steps 4-7 are still executed within Excel, though it is integrated within cloud-based Blueprinter 5.0 software.
When would I use Steps 4-7?
First, complete the Market Case (including all the voice-of-the-customer) and analysis within Steps 1-3. At the end of the Market Case, within tool 3.7, there's a button to launch "Blueprinter-Business Case." This contains all the tools for Steps 4-7.
How do I Launch Blueprinter-Business Case?
First, go to Tool 3.7, "Create Market Case." Fill out each section, from Section 1 "Project Scope" to Section 6 "Value Proposition."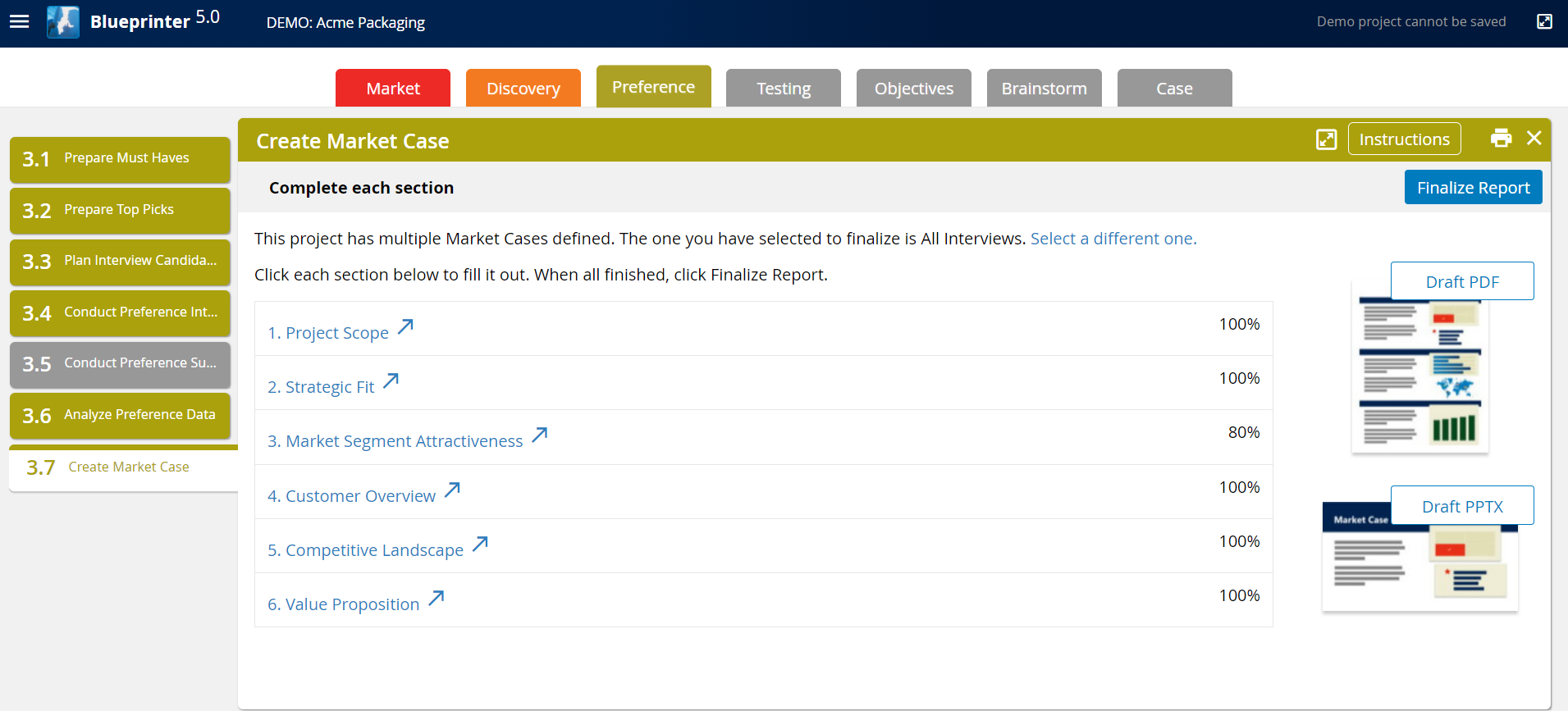 When in Section 6, "Value Proposition," make sure that you select the Market View that you want. (Prior to this, you will want to analyze your data in Tool 3.6 "Analyze Preference Data" to determine which Market View to use)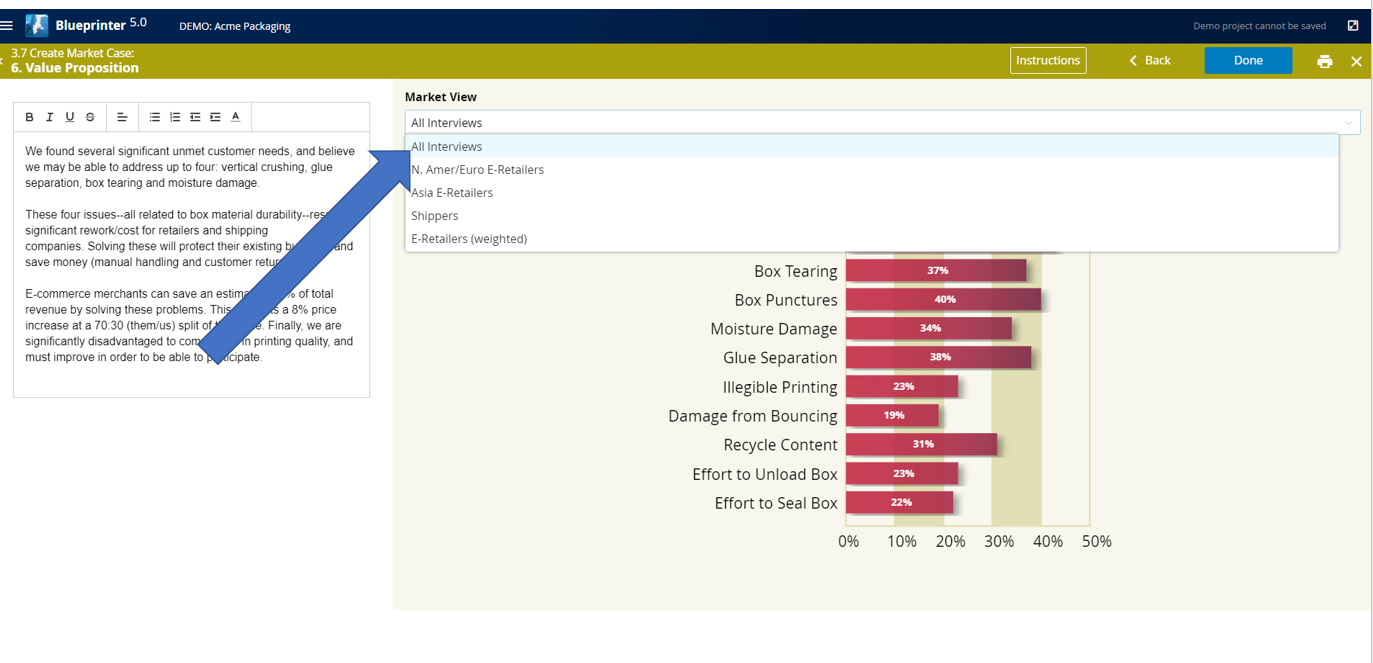 Finally, select "Done":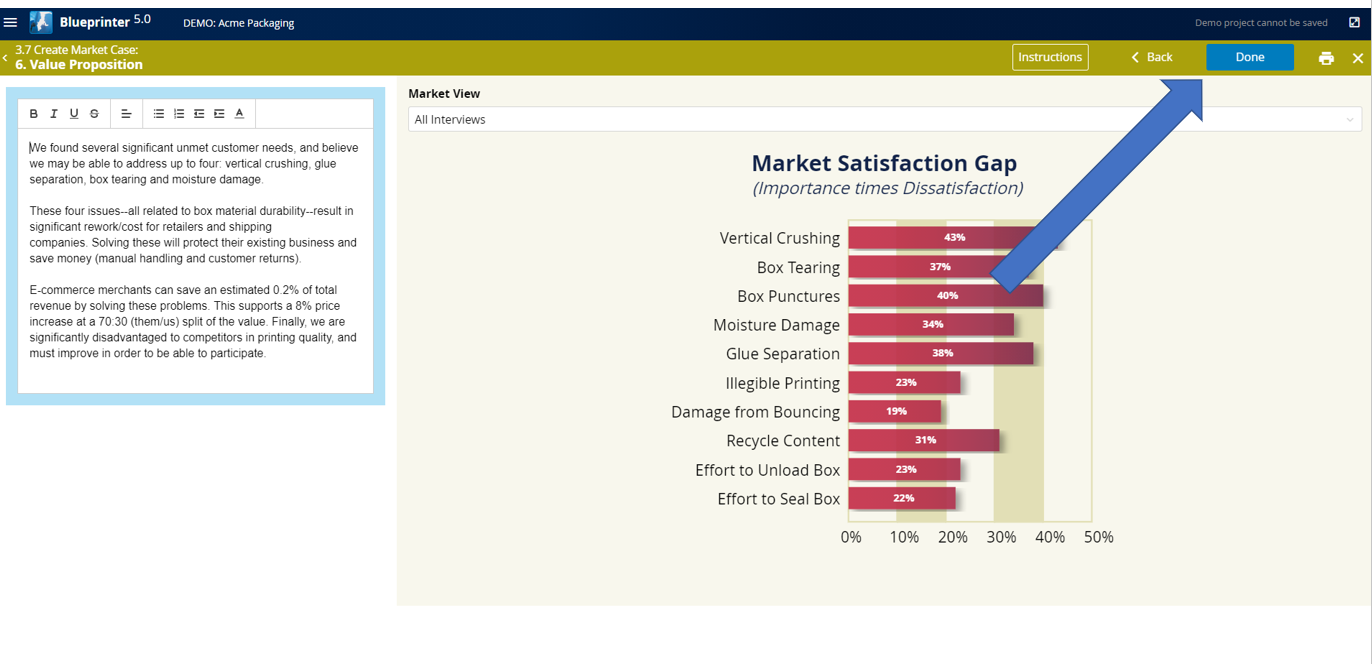 From there, you can launch "Blueprinter-Business" case to execute Steps 4-7: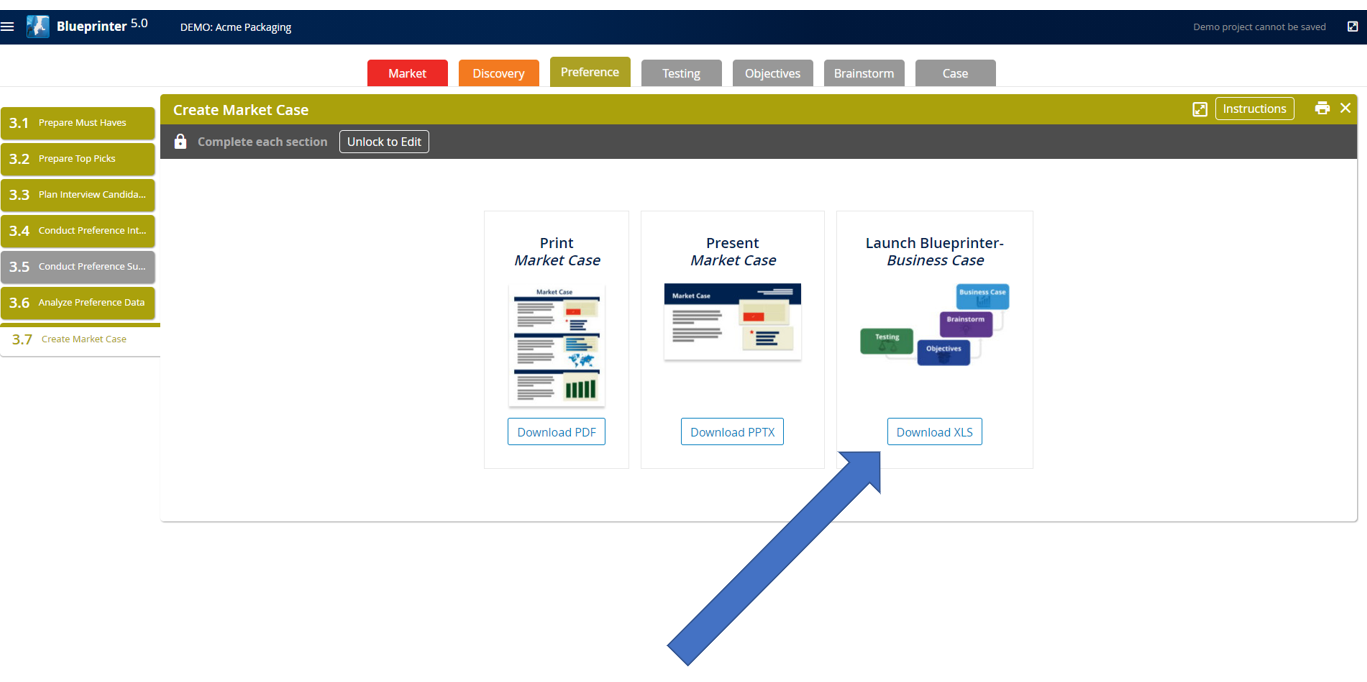 #Excel-based Blueprinter, #Business Case, #Blueprinter 4.0, #Excel Blueprinter