Use the Search feature to mine insights from past Discovery Interviews.
The Search feature is used to find data from past qualitative Discovery Interviews. You can tighten the scope of your exploration by many variables, allowing for a precision exploration. You can search by:
Project
Date range
Top Picks
Must Haves
Customer
Numerical values or not
After a search, you can either import the results into a current customer interview or into a new "interview." You can even use the Search feature to Import a Discovery interview from one project into another. There are specific instructions for this task here.
1. Find the Search feature in the left navigation bar: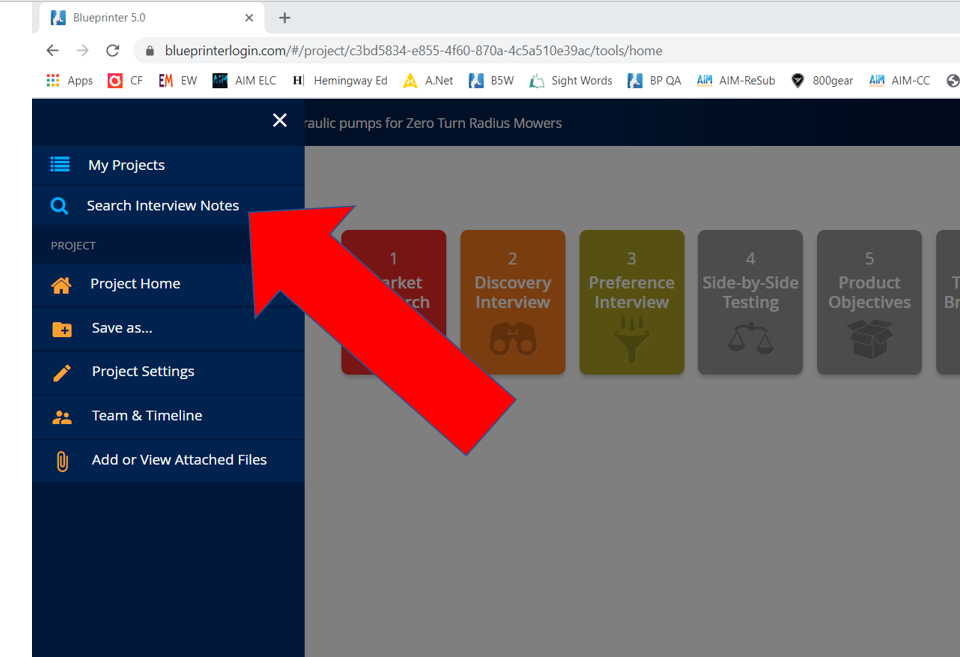 2. Once Search is open, you have many filters you can apply. If you don't add a search term, it will narrow all the notes within those filters. You can search either within "All projects in my company" or within a particular project. (However, you cannot select multiple projects)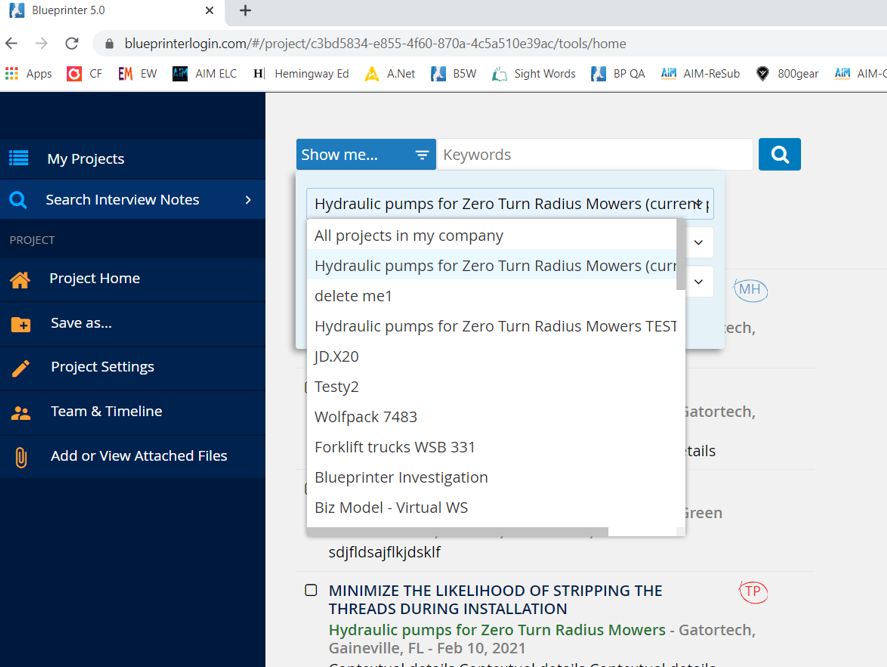 3. Filters are listed as added, such as the Project filter listed here: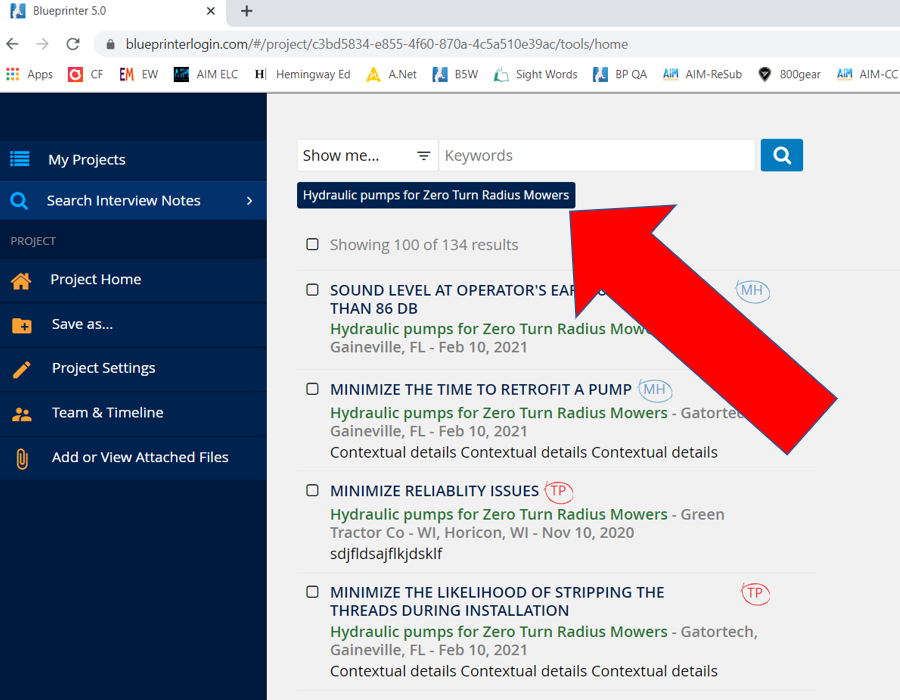 4. Search either within one interview or within "All Interviews":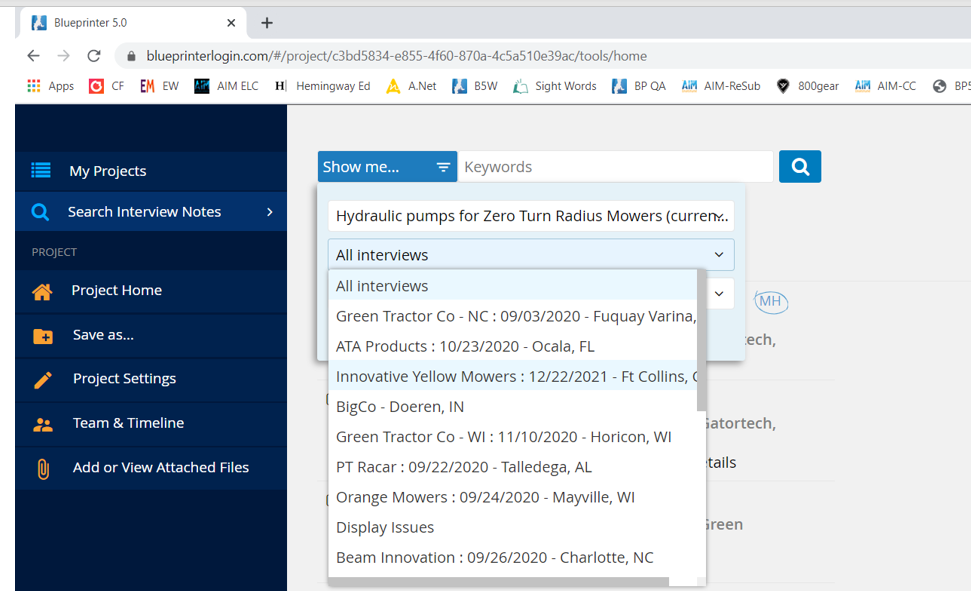 5. Further filter by either "All top picks," "All must haves", "All TPs and MHs"; or just leave it at all sticky notes: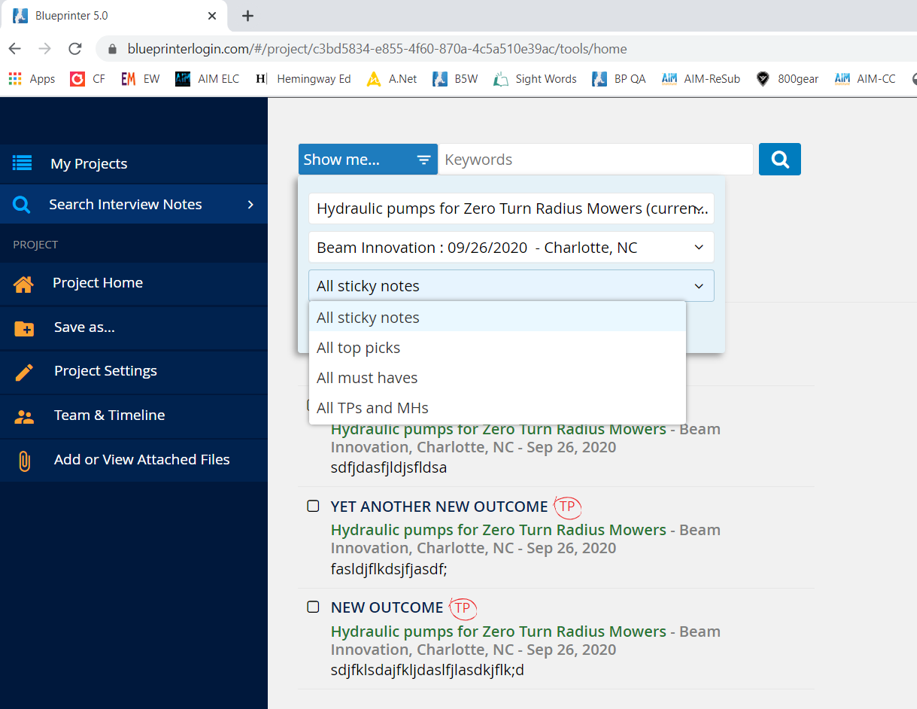 6. All the filters are listed as tags: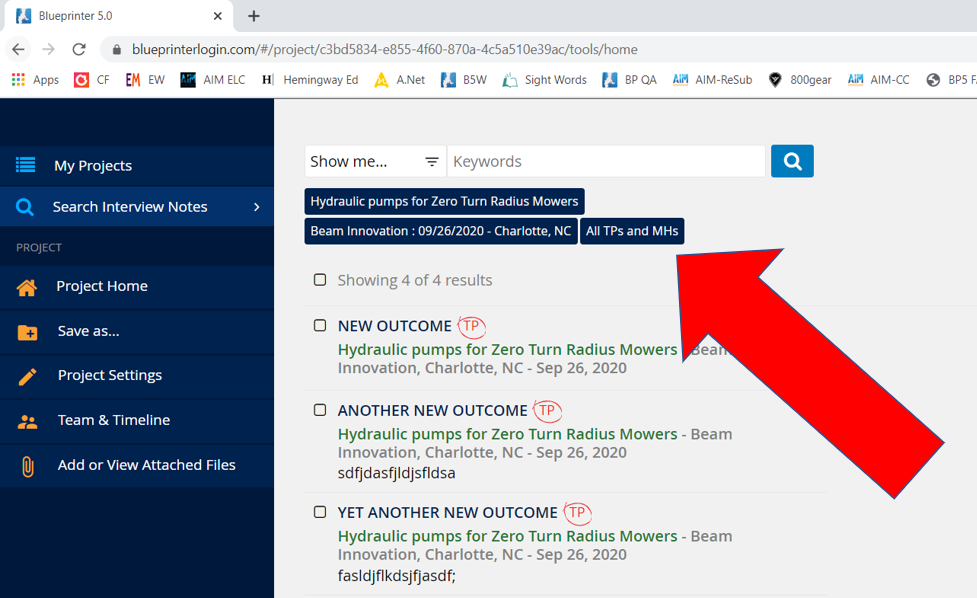 7. Add a Search term: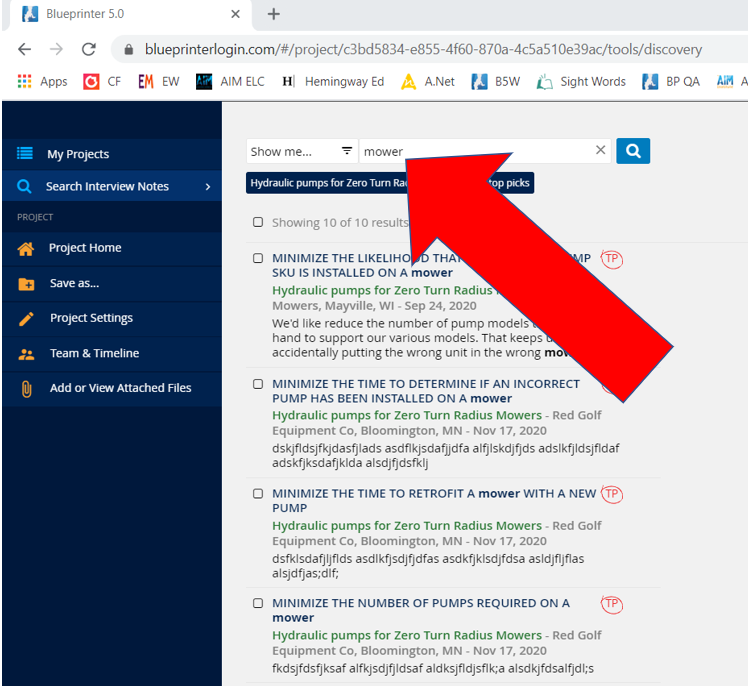 8. To import them into a the current project, select the outcomes you'd like to import: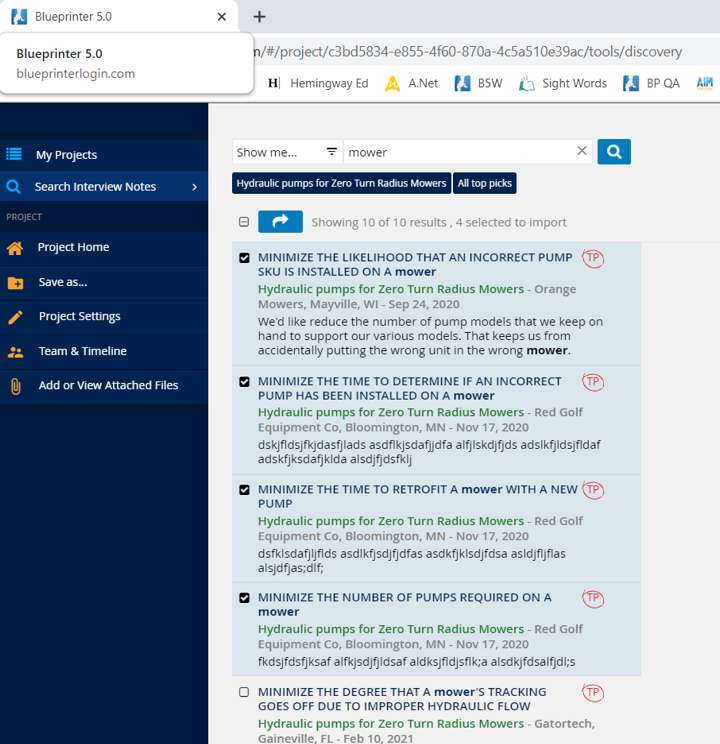 9. Select the "Import Arrow" to select a destination Noteboard: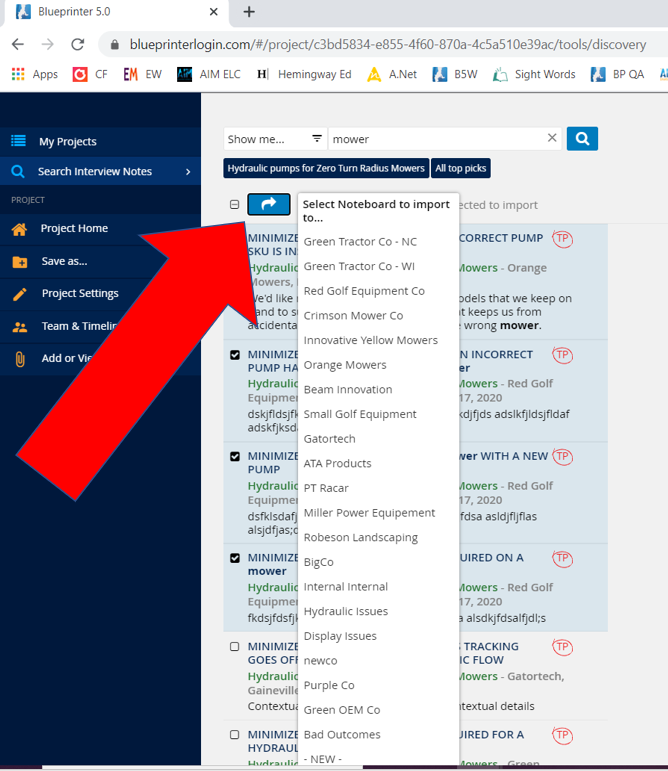 10: A default name will come up for your search results. You can change it if desired: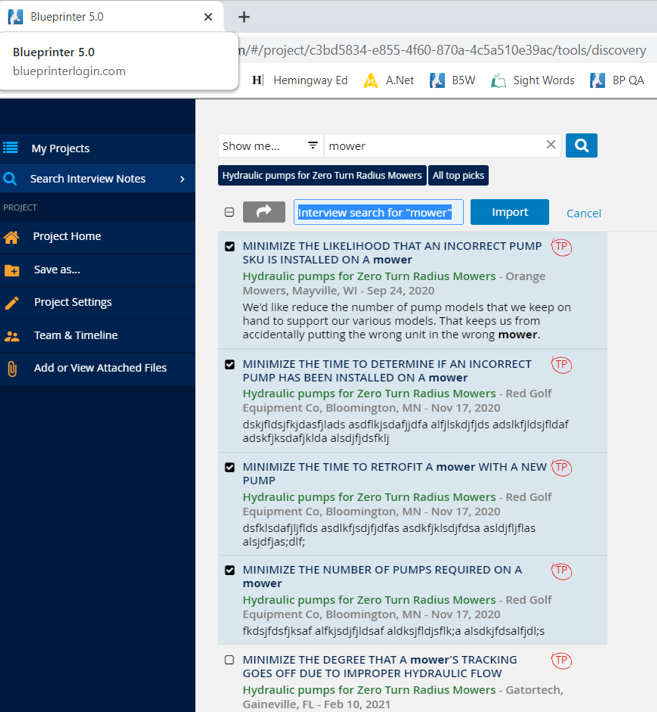 11. The new results will show up in within the selected interview at the bottom: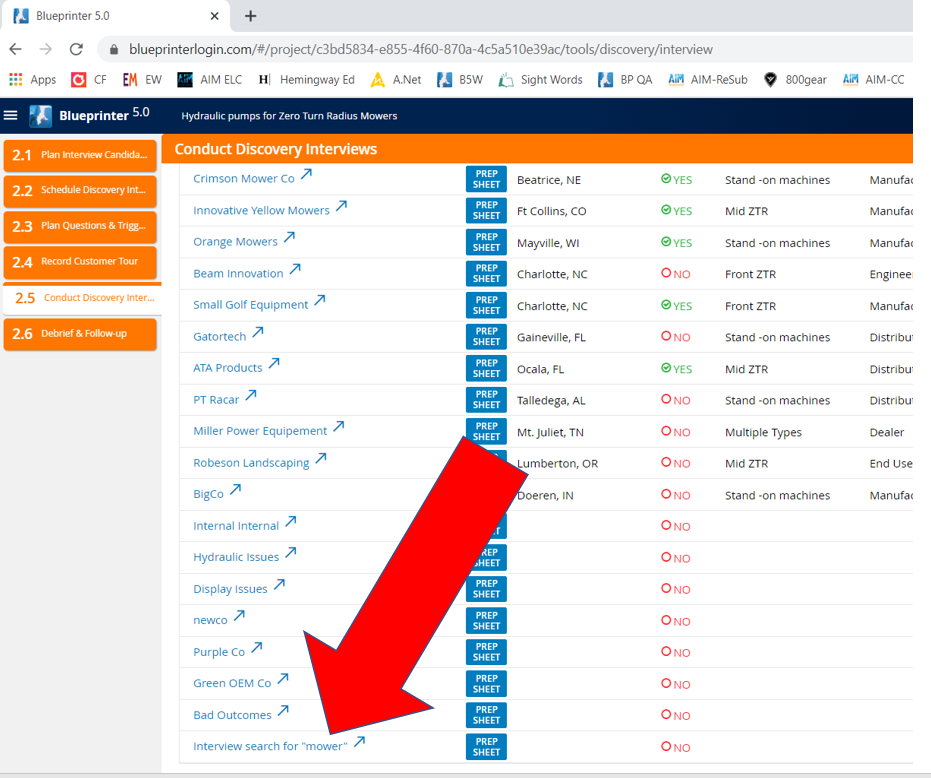 12. When opening the new Discovery Noteboard, it may appear that there are no results. But this only because they are "Cloaked":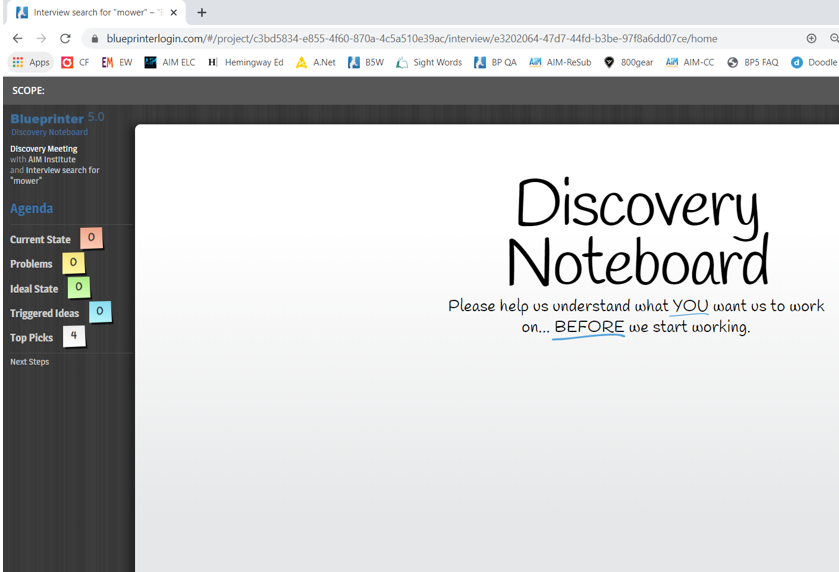 13. They show up as "Cloaked" to keep them from coming up in future searches. But you can manually change this for each one if you choose: